About Maple Syrup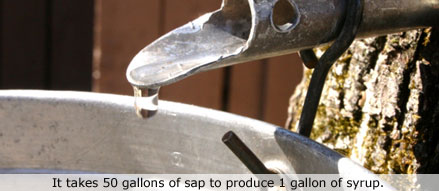 The process of making our maple syrup has come a long way since it first began in the 1920's when the syrup was made in an English tin pan on a framework of rock and mud.
We now have three stainless steel processing pans which are set on stoves designed and built by Tom Ollhoff.
Our 100% pure maple syrup is made in the open-pan fashion on stoves fired with wood cut from our land - the way it was years ago.
See how it comes together: View our Photo Gallery